Biography & References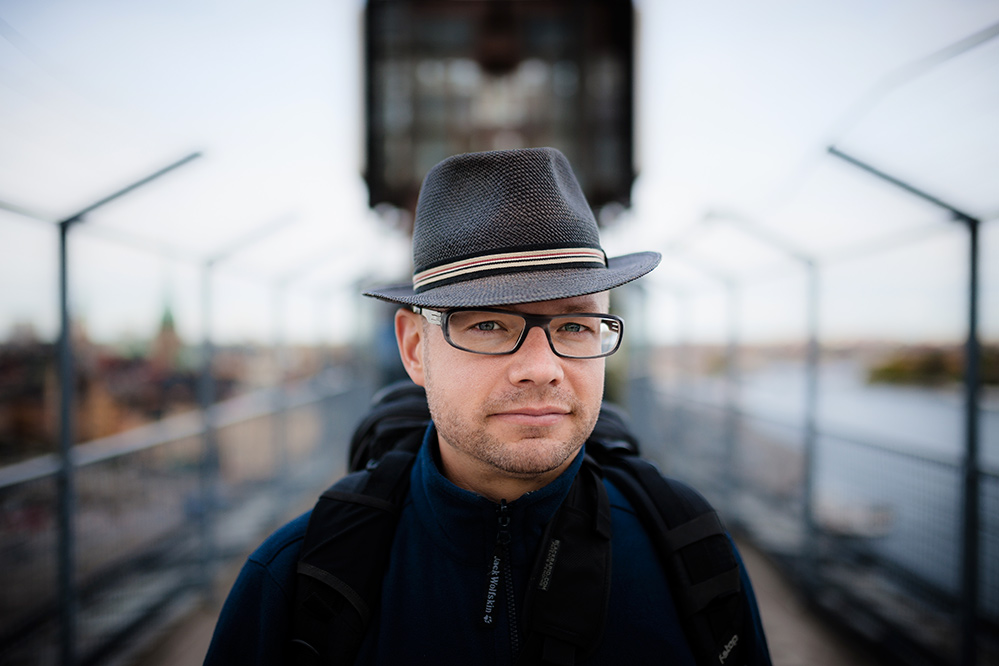 Ambition leads me not only further than any other man has been before me, but as far as I think it possible for man to go – James Cook
Being a photographic decathlete, precise observer and an interdisciplinary consistent worker on a high level, that is my aspiration, that is my stimulus. It surely sounds a little egoistic when I say that I only do what I want and fancy, but what on the other hand could be a better source of creativity than taking rapturous delight in what one is doing?
The most dangerous of all worldviews is the worldview of people who haven't had a view of the world – Alexander von Humboldt
No matter where, if on the other side of the planet, on top of the volcanoes of the world or amidst Cuban Salsa buzzing, I love it to meet cultures, people, their everyday life in the same way I am enjoying it to face the unleashed forces of nature at eye-level in all of its appearances. One of my main topics of my work became the power of the ever returning life outcropping at volcanoes, in deserts or in abandoned military bases. Much more I love it to capture all that onto digital celluloid to preserve all my subjective impressions to make them telling a story, as after all a photographer is first and foremost a story teller.
If you don't read the newspaper, you're uninformed. If you read the newspaper, you're mis-informed – Mark Twain
Objectivity as well as being in close contact with reality is my measure of all things. My photographs are a document of our planet or a culture. My photos are a moment captured by a camera, as if the human eye would have witnessed it. Reality is the measure of all things, reality is my orientation and guideline as in times of too much politics and media truth already has died.
My life is my message – Mahatma Gandhi
Factual correctness of my work matters most to me, hence I am often working together with scientists. I give non-profit lectures for school, universities and whenever education is needed. So far I participated only two times in photo competitions and got even award recently for a photo documentary.
The mystery of mastery is about the will – Giuseppe Mazzini
Import to me is to build bridges; bridges between strangers and bridges between like-minded. They are necessary and the glue for our society, even if they are tiny and small. Sailing close to journalistic winds I often stand shoulder-to-shoulder with experts, scientists and old stagers to transport their knowledge, experiences and stories. For example I give lectures for schools and universities that are free of charge, as for me education is the motor of human development.
Networks




References
Awarded in "Human and Nature" category of Golden Turtle Award 2015 (Золотая Черепаха)
Top 10 landscape photographer at Golden Turtle Award 2014 (Золотая Черепаха)
MDR TV report on my photo project "East Germany's Soviet heritage"
German public TV ARD and Phoenix
Federal Press Office
Single publications in high profile magazines such as GEO or National Geographic
German National Museum (Munich) as well as Centre Georges Pompidou (Paris) as part of exhibitions
Deutsche Bahn Inc., DB Netz Inc., Boehringer Ingelheim Inc. & Co., adidas
Audioriver Festival (Plock, PL), Fortdance Festival (St. Petersburg, RU) u.v.a.
Watergate Club (Berlin, DE), SQ Club (Poznan, PL) u.v.a.
Energy Union, CynetArt Dresden sowie Midem & Music Trades (Messemagazine, Print)
Daily newspapers such as Tagesspiegel, Daily Mail, Huffington Post a.m.m.
Equipment
Currently – Canon EOS 1D X Mark II and Canon EOS 7D Mark II
Until June 2016 – Canon EOS 1D X
Until June 2012 – Canon EOS 1Ds Mark III
Until February 2009 – Canon EOS 1D Mark III
Until May 2007 – Canon EOS 20D
Canon EF 16-35mm f/4L IS USM
Canon EF 24-70mm f/2.8L II USM
Canon EF 70-200mm f/2.8L II IS USM
Canon EF 200-400mm f/4L IS USM EXT
Sigma 12-24mm f/4 DG HSM Art
Sigma 14mm f/1.8 DG HSM Art
Sigma 20mm f/1.4 DG HSM Art
Sigma 24mm f/1.4 DG HSM Art
Sigma 35mm f/1.4 DG HSM Art